Bonavista
Southeast Winnipeg's Most Anticipated New Community
Live Beautifully, Naturally
Beauty is second to none in Bonavista - Where houses become homes and residents live amongst the serenity of lush parks and wide open green spaces. Reap the benefits of a brand new home exuding artful, one-of-a-kind design and modern comforts. Bonavista is a place you'll be excited to call home.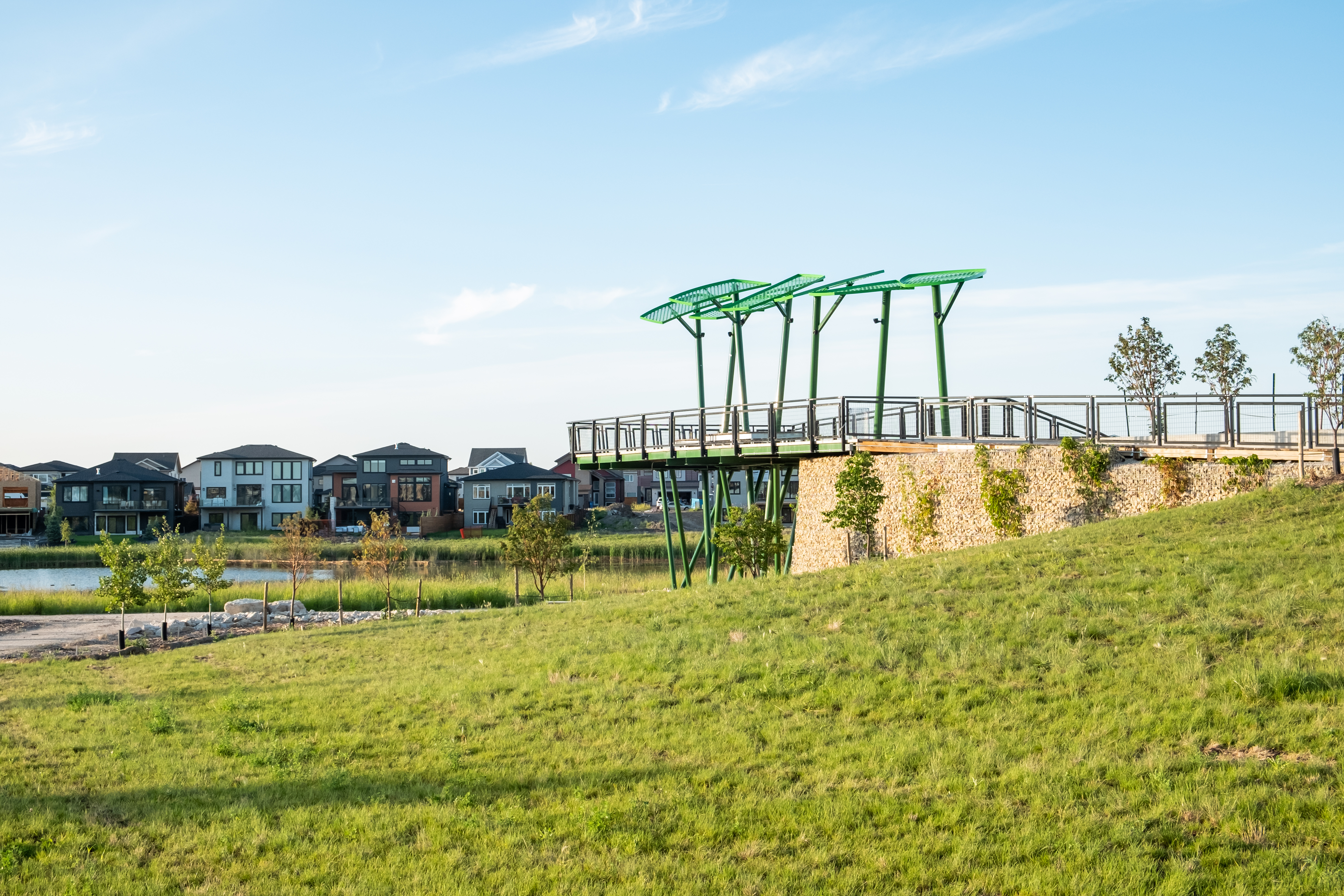 A perfect neighbourhood for any stage of life, Bonavista offers walkable streets, as well as several multi-use pathways that create scenic connections between greenspaces, parks, and natural wetlands. You and your family can walk, bike, run, and even cross-country ski along gorgeous pathways designed specifically for active transportation.
Designed with the environment in mind, Bonavista is a low-impact development that features four naturalized wetlands, LED lighting for energy efficiency, and naturalized landscaping wherever possible.
Bonavista has a variety of innovative and contemporary housing options available from Winnipeg's premium home builders. You can create a home that is truly yours from start to finish, in the style you like, with the room you need.
Get Directions
Bonavista
Bonavista is built on a foundation of modern design, contemporary architecture and environmental sustainability
Amenities
Bonavista is a new neighbourhood within an established Winnipeg area that is home to all modern conveniences, including schools, shopping, community centres and the Seine River. Bonavista provides various opportunities for active transportation, recreation and leisure activities. Multi-use pathways create scenic linkages between green spaces and naturalized wetlands, giving you the space to enjoy fitness, relaxation and peace of mind.
Located at the heart of the neighbourhood, Fraipont Park was designed to preserve and enhance the natural prairie surroundings. Inspired by the elemental beauty of our prairies, Fraipont Park offers opportunities and spaces to enjoy activities for wellness, togetherness and relaxation. The Fraipont Park Lookout is a focal point of the space, offering unparalleled prairie vistas any time of year, with its canopy doubling as a shade structure to accommodate gatherings in any weather.
Bonavista
Community
Documents
Whether you're interested in buying a home in Bonavista or already have, this is a great place to get some of the basic information about community guidelines that may apply to your lot depending on the phase your home resides in. From information about our community maps and marketing information about community amenities available to your home, this page will serve as a good source of information for everything from architectural guidelines, how to submit your plans and any restrictive covenants that may apply to your phase (for example, fencing). Should you have any questions that aren't addressed here, please contact the Genstar office for further details at 204-488-6537.